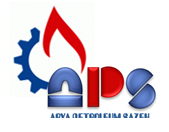 ARYA PETROLEUM SAZEH CO  is a prominent oilfield equipment supplier which supplies industrial equipment like all kind of Valves and spares, Firefighting Products and systems, Fitting and Flanges, Pressure Regulators, Actuators and many more to Oil, Gas and Petrochemical companies.
ARYA PETROLEUM SAZEH is providing VALVITALIA GROUP products to customers as a reliable partner. We source, procure and deliver above mentioned industrial equipment and spare parts in a short time at best competitive prices.
ARYA PETROLEUM SAZEH Co supplies bellow companies products which all them are subsidiaries of VALVITALIA GROUP!
VALVITALIA
VALVITALIA SYSTEMS DIVISION (VSD) (Formerly TORMENE GAS TECHNOLOGY) (All kind of Ball Valves, Regulators, Metering…)
VALVITALIA AUTOMATION DIVISION (All kind of Actuators. Electrical, Pneumatic, Hydraulic and Gas over oil types)
VALVITALIA CONTROL DIVISION (VCD) (All kind of control valves)
VALVITALIA CHINA (All type of valves with Italian technology at Chinese competitive costs)
VALVITALIA CANADA (Assembling and testing of all kind of actuators in association of Valvitalia automation)
BROADY FLOW CONTROL LTD. (All kind of Safety valves and Safety relief valves)
SILVANI (Firefighting products and systems)
EUSEBI IMPIANTI (Firefighting products and systems)
VITAS VALVE (All kind of Check, gate, Globe valves)
TECNOFORGE DIVISION (All kind of fittings and flanges)
DYNA-LOK (All kind of butterfly valves)
ROTOR-VS (All kind of valves for the natural gas transportation)
DELTA VALVES EUROPE (DVE) (All kind of flow control valves)
THEVIGNOT & VANADOUR (very high quality plug motors and butterfly valves)
NUOVA GIUNGAS DIVISION (Monolithic Isolation Joints)
HYDRUS (All kind of control panels)
E.P.V
For any above mentioned brands products you can contact us!