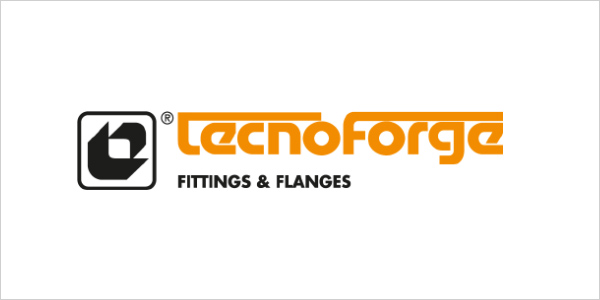 TECNOFORGE FITTINGS & FLANGES DIVISION
TECNOFORGE, founded in 1965, has always strived to increase its range of products and improve the quality of these products by developing new technologies and constantly renewing its machinery.
Each pipe fitting is checked at each stage in production and is made in compliance with all international regulations and standards.
The two plants that make up the Company produce approximately 2 million pipe fittings per year. They are located in the North of Italy, strategically situated near the European railway and motorway networks, and just a short distance from the port of Genoa and airports of Milan.
Today TECNOFORGE's mission is to guarantee its clients the best possible service, supplying products made using the most modern technologies, always meeting deadlines agreed, and satisfying all requests and urgency, thanks to an extensive stock of raw materials, semi-finished goods, and finished products.
Tecnoforge Fittings & Flanges Division commodity type products can be manufactured in our plant in China.
MANIFACTURING PLANTS
Tecnoforge Fittings & Flanges division
Castelgiovanni Plant
Valvitalia S.p.A. – S.S 11 – Via Emilia Pavese, 38
29015 Castelgiovanni (PC) – Italy
Arena Po Plant
Valvitalia S.p.A. – S.S 11 – Via Stazione
27040 Arena Po (PV) – Italy
E-mail: info.tecnoforge@valvitalia.com
See Tecnoforge Fittings & Flanges division plant
VALVITALIA CHINA
VALVITALIA (Suzhou) Valves Co. Ltd.
227 Sheng Dao Fu Xian
Wujiang Economic Development Zone, Jiangsu – 215200 China
E-mail: info.china@valvitalia.com